About the Program
Take control of your future potential. This full-time program takes less than two years to complete and allows you to compete for paid summer internship opportunities during your studies. This is the perfect fit for any student wishing to accelerate their current career or transition to a new sector.

Start Date
September 2023

Length of Study
20 months; including an optional four month paid summer internship

Work Experience
Best fit for anyone with one to seven years of work experience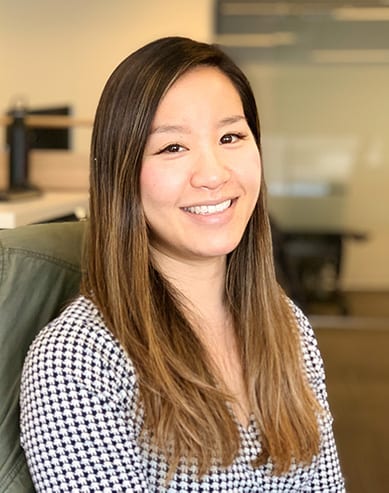 "My biggest takeaway from the DeGroote MBA program was leading. I took courses where I learned who I was as a person and what my strengths and weaknesses were, professionally [….] and it allowed me to understand myself to the point that I could utilize and manage myself in the real world."
Carmen Chung, Senior Manager, BMO
MBA 2016
Top 3
Two Year MBA, According to Times Higher Education and Wall Street Journal Business School Report
94%
Percentage of graduates employed within 3 months
27
Average age of our MBA student
4
Average years of work experience of a typical MBA student
67
Students in the most recent cohort
91%
Percentage of students who secure a summer internship
9
Countries represented in our most recent cohort
52:48
Split between male and female students
Career Support
Our Career and Professional Development team is here to help you. Hosting company information sessions, mock interview nights, and one-on-one coaching sessions, we ensure you are well prepared for the job market.
Go On Exchange
Prepare for a global economy by studying around the world. Our international exchange program will ensure you stand out in today's competitive job market.
Customize Your Program
Specialize in Accounting, Business Analytics, Finance, Health Services Management, Strategic Business Valuation, Marketing, or choose to pursue a General MBA.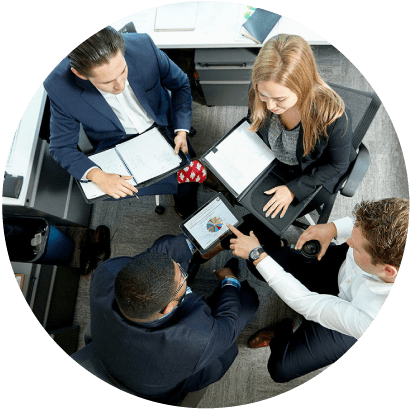 Program Details
We do our best to answer any questions you might have about this program. We understand that and appreciate how important of a decision it is to pursue an MBA. If you do not see an answer to one of your questions, please feel free to ask a question.
Is there an internship in this program? 
While you are not required to pursue an internship, students have the option to apply for work positions during the summer break.
Will you help me find a paid summer work opportunity? 
Students in the MBA program have full access to the services and resources offered by the Career and Professional Development (CPD) team.  These services include, but are not limited to, one-on-one counselling, resume/cover letter reviews, interview prep, and professional development activities/workshops. Each student in this program is assigned a dedicated Relationship Manager.
Can I complete this program in 16 months?
Students who opt to take MBA courses during the summer break, selecting from a limited number of courses, may be able to complete the program within 16 months' time.
What are my options if I have more than seven years of work experience?
Students in our MBA program currently average four years of work experience. We encourage all applicants to consider a program based off their fit, desired learning outcomes, and networking opportunities. If you have concerns about how you would fit in the MBA program, please review our programs page and explore any of the opportunities available to you. If you still have questions, please feel free to ask us a question.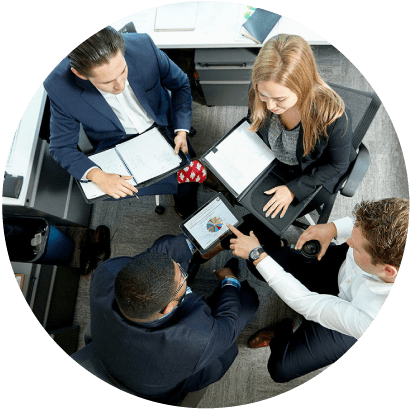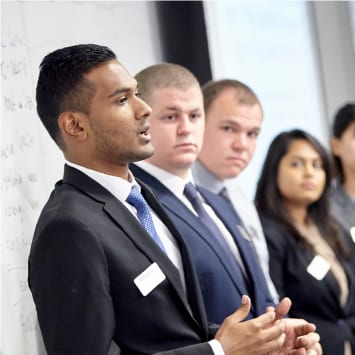 What to Expect
In your first year you will be in class from 8:30 a.m. – 4:30 p.m. Monday to Friday. Some weekends will be reserved for networking, career advancement, and professional development activities.
Take part in a more dynamic and interactive classroom experience that integrates disciplines. Our program focuses on learning business essentials through modern integrated cases and discussion of current market topics.
Deciding on an MBA program is an important decision, and we'd like to help. Sign up for an event in your area, or make an appointment to meet us in person.
MEET US