Get Ready For Your Career
Working with our Career and Professional Development team, you will be provided the skills, tools and resources necessary so you can find success after graduating with your MBA from DeGroote. Working with a team dedicated exclusively to supporting our MBA student, we will help you explore and reach your potential. We will hone your skills. You will expand your network: and we will work together to ensure your goals are met. Whether you will be looking for a summer internship, a co-op work term, or employment after graduation, we want to ensure your MBA experience is a meaningful one.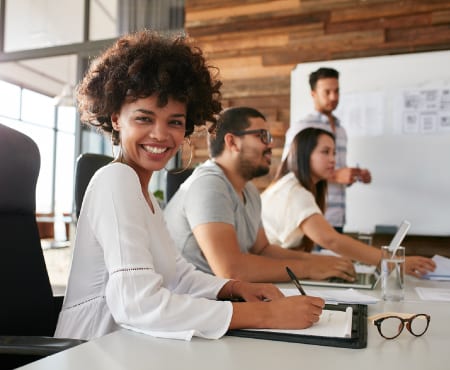 How We Can Help You
Career Services 
We offer a number of services to our MBA students* including:
Personalized career coaching
Industry Expertise
Connecting with alumni and corporate partners through networking and mentorship activities and events
Access to various online and career resources
Professional skills development
Internships and Co-op Positions
The internships and co-op positions we offer on our job board are within the fields of our specializations. All students have the option of looking independently for their own position, however it will need to be reviewed and approved by the Career and Professional Development team.
*Only applicable to MBA, MBA with Co-op and Accelerated students. Blended Learning Part-Time students will receive personalized career coaching based off of their individual needs.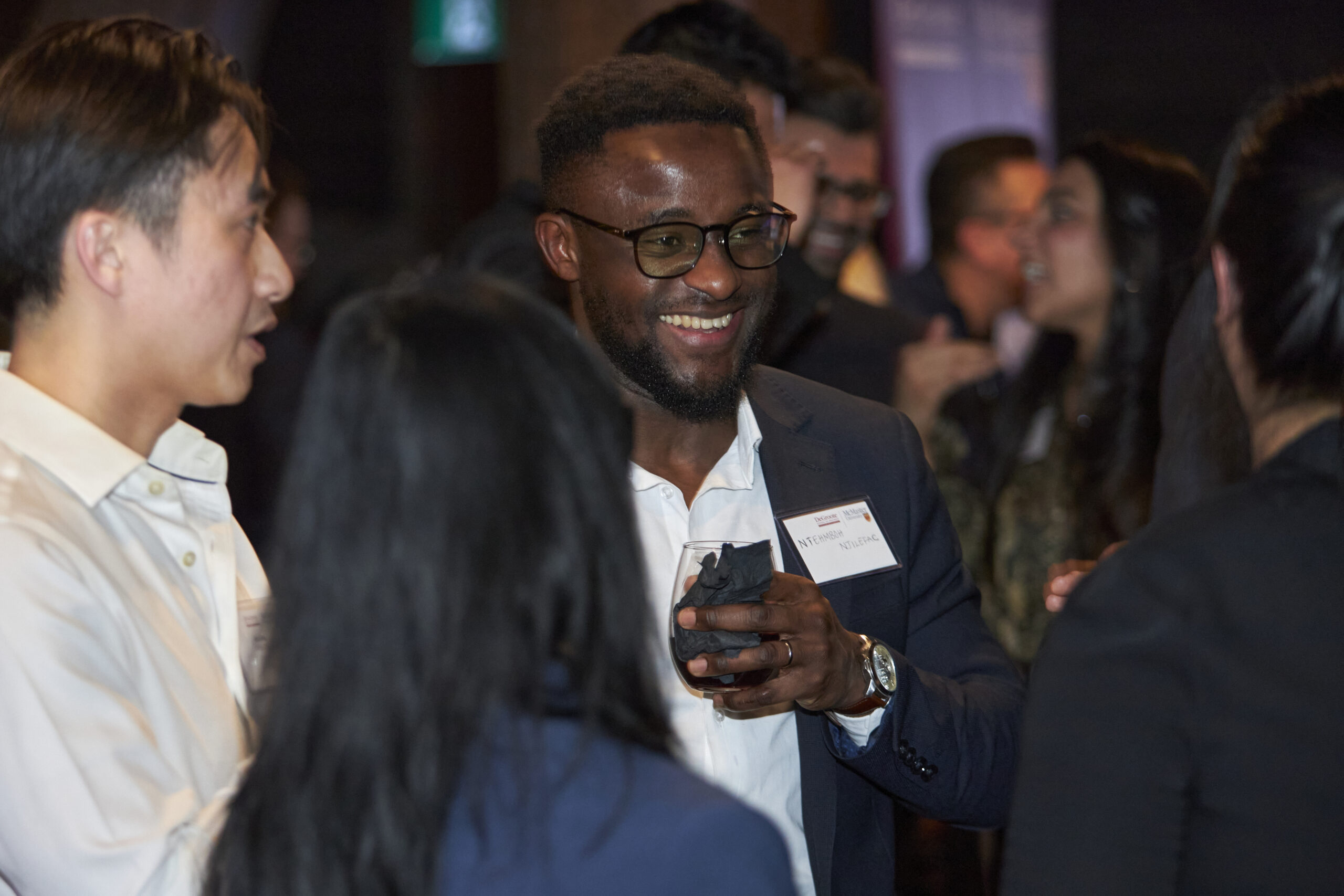 Networking
A key component of your MBA is networking with your peers, employers, staff, and faculty. Here's a small sampling of the types of networking opportunities we provide to our students:
Company information sessions
Mock interview nights
Industry Speakers and Panels
Alumni Coffee Breaks
Knowledge @ DeGroote events
Alumni Speaker Series
Peer-to-peer Lunch & Learn
DeGroote Leaders Peer Mentorship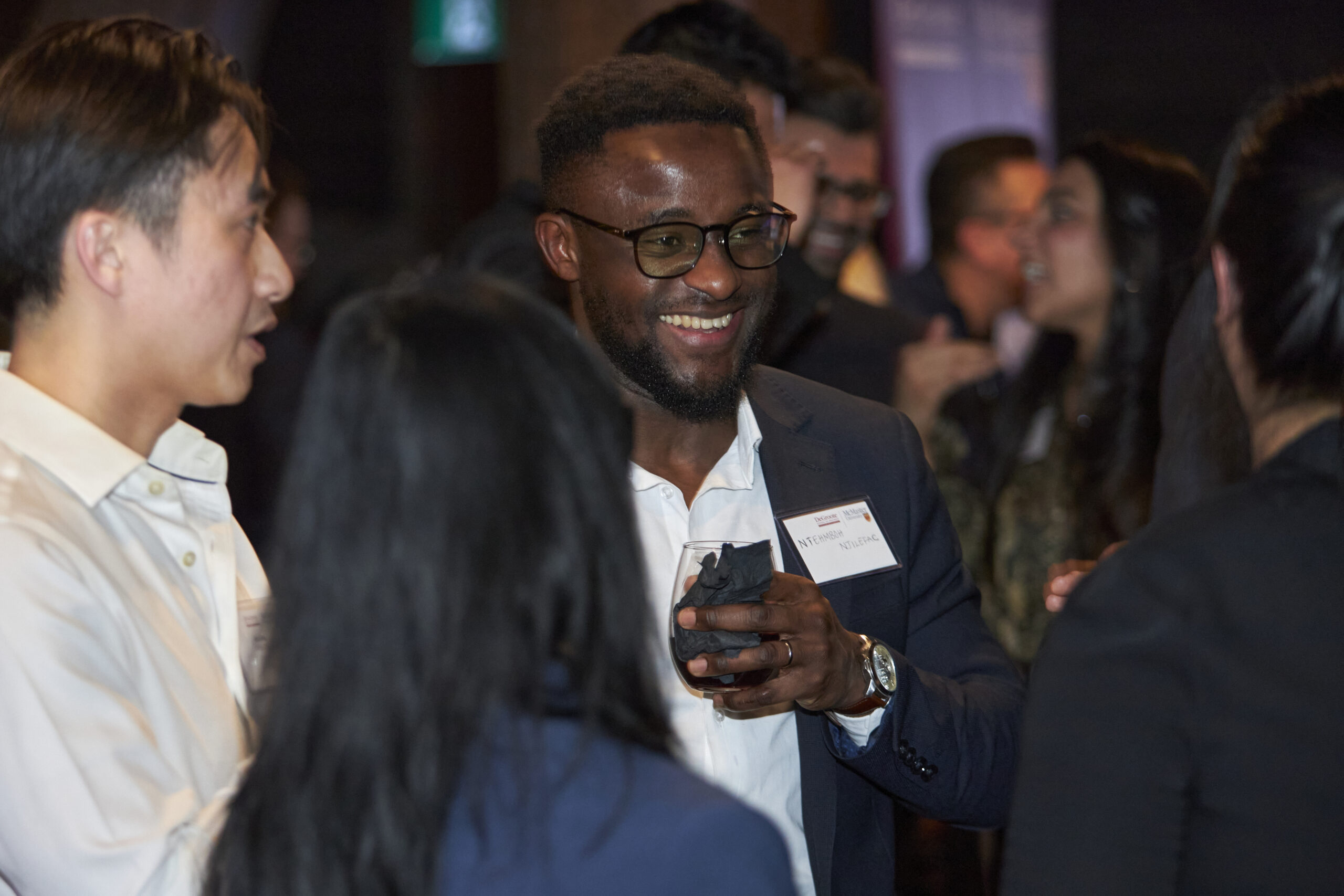 ---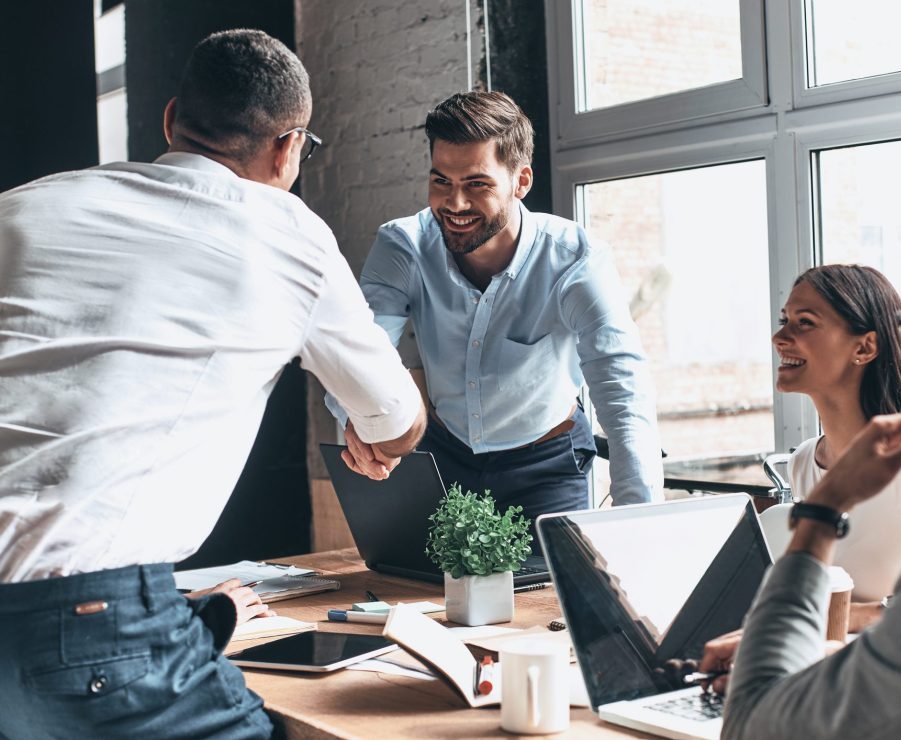 Employment by Industry
2022 DeGroote MBA graduates have careers in various industries including:
Financial Services
Consulting
Technology
Healthcare
Consumer Packaged Goods
Accounting
Manufacturing
Construction
Education
Government
Media & Entertainment
Retail
Real Estate
Nonprofit
Transportation & Logistics
---
Salaries & Signing Bonuses
95% of Full-Time MBA students seeking employment were employed within three months of graduation.*
Of those who reported at 3 months post-graduation, salaries included:
| SALARIES | |
| --- | --- |
| Highest salary | $175000 |
| Lowest salary | $40000 |
| Mean | $82500 |
| Median | $82600 |
26% of those reporting salaries, reported receiving a signing bonus:
| SIGNING BONUS | |
| --- | --- |
| Highest bonus | $50000 |
| Lowest bonus | $2000 |
| Mean | $8800 |
| Median | $6000 |
*Of those reporting salary information at 3-months of graduation (excluding signing bonuses.)
---
EMPLOYERS WHO'VE HIRED THIS CLASS
DeGroote has an expansive presence among several top employers. Below, you can find a sample of the employers who've hired DeGroote graduates:
• Amazon
• Bank of Montreal
• CAN Health Network
• CIBC
• Deloitte
• Ernst & Young (EY)
• Google
• IBM
• Johnson & Johnson
• KPMG
• Loblaws Inc.
• Mattel
• Microsoft
• Ontario Health
• P&G
• PricewaterhouseCoopers (PwC)
• RBC
• Scotiabank
• Shared Services West
• Sinai Health
• St. Joseph's Healthcare Hamilton
• TD
• TELUS
• TJX Canada
• Whirlpool Corporation
• William Osler Health System
---
Employers We Work With
DeGroote is proud to work with leading Canadian and international employers. Below, you can find a list of some of our employer partners:
3M
Abbott Laboratories
AceAge Inc.
Agnew Peckham Health Care Planning
Consultants
AIP American Industrial Partners
All Can Trust
Allied Irish Bank
Alorica
Amazon
Anheuser-Busch
Anmar Mechanical (Stelco)
Antxl Inc.
APEGA
Appficiency Inc.
ApplyBoard
AstraZeneca Inc.
Baxter International
Bayer
BD Becton Dickinson
BDO Canada LLP
Blackberry Ltd.
Blue Health Services
BMO Bank of Montreal
BNP Paribas
Bombardier Inc.
BrandLoyalty
Cadillac Fairview Corporation Limited
CAN Health Network
Canada Life Assurance Company
Canadian Hospital Specialties Ltd.
Canadian Mental Health Association
Canadian Tire Corporation Ltd.
Centum Financial Services Limited
Partnership
CGI Inc.
ChizComm Ltd
CIBC
Citylitics Inc.
Clear Blue Technologies
Clearview Advisory
Colliers
Conestoga Meat Packers Ltd.
Constellation HomeBuilder Systems
Corp Inc
Cooper Surgical Inc
Coreslab Structures Inc
CY Health Inc
Deloitte
EATON Corporation
EdKent Media
Empire Life Insurance Company
Equitable Life Insurance Company of Canada
Evercloak
Extendicare Inc
Ernst & Young
FedEx Express Canada Ltd
FGF Brands Inc.
Fiera Capital Corporation
Fiix Software
Finastra
Flare Systems
Ford Motor Company
Foresters Financial
Forge & Foster Investment Management
Four Seasons
FreshBooks
FutureVault Inc
G.S. Dunn Ltd.
Gallant Contracting Inc
Government of Canada
Government of Ontario
Grand River Hospital
Grant Thornton LLP
Greenpeace Canada
GlaxoSmithKline
Hamilton Health Sciences
Hamilton Program for Schizophrenia
Hatch Ltd.
HP Canada Co.
Humber River Hospital
Hunter Engineering Company
Hydro One Inc.
IBM Canada Limited
IMPACT CPAs LLP
Inc-Query
Indigo Global Merchants
Intact Financial Corporation
International Institute of Business
Analysis
IQVIA
Janssen Pharmaceuticals
Joseph Brant Hospital
Kensington Health
Knockri
Konrad Group
KPMG
Laurentian Bank of Canada
LCBO
Level5 Strategy
Loblaws
London Health Sciences Centre
Mackenzie Health
Mackenzie Investments
MangoVisa
Manulife
Maple Leaf Foods Inc.
Martin Brower Company LLC
McCarthy Tetrault
McMaster University
Medallia
Medcan Clinic
Melrose Investments Inc
Metro Inc.
Metsco Energy Solutions Inc.
Michael Garron Hospital
Microsoft
Middlesex London Health Unit
Ministry of Economic Development
Miravo Healthcare
Mohawk College
MPA Morrison Park Advisors Inc.
National Research Council Canada
Nestle
Newlook Capital
Nexus Energy Inc
Noble Company
Numerator
Nutrien
Octapharma
ODAIA Intelligence Inc.
Olympic Industries ULC
Ontario Ministry of Transportation
Ontario Renal Network
Open Farm Inc
Optimus SBR
Origin Merchant Partners
OSFI
PatSnap Ltd.
PepsiCo Inc.
PetSmart
PHRI
President's Choice Financial
Princess Margaret Cancer Centre
Procter & Gamble
Propulo Consulting
PwC
Rainbow 6ix Marketing Agency
ReedGroup Canada
Rel8ed.to
Restaurant Brands International
Ricoh Canada
Rimowa
Rogers Sport & Media
Royal Bank of Canada
Roynat Capital Inc.
SAIC Volkswagen
Satistar Management Consulting
Savormetrics
SC Johnson
SCI Group Inc.
Scotiabank
SeamlessMD
Second Spring Digital
Shared Services West
Smith & Nephew
Solar Philippines Equipment Suppliers
Spectral Medical Inc
St. Joseph's Healthcare Hamilton
StackAdapt
Staflo
Stelco
StressCrete Group
Stryker Corporation
Suncor Energy/ Petro-Canada
Sunlife Financial
Swiggy
TaperMD
TD Bank
Teck Resources Limited
Teladoc health
Telus Communications Inc.
TELUS Health
Teva Pharmaceuticals
The Adpharm Inc.
The Central West LHIN
The Downing Street Group
The Fertility Partners
The Hospital for Sick Children (SickKids)
TJX Canada
Toronto Hydro
Trillium Health Partners
Trinity Development Group Inc
Trulioo
UniExplore Inc
Unilever Canada
Unity Health Toronto
Upfield Canada
Vertex Pharmaceuticals, Inc.
Wealthsimple Inc.
Weston Foods
Whirlpool Canada LP
William Osler Health System
Wilson HCG
Wolseley Canada Inc.
Women's College Hospital
Woodstock Hospital
Wuxly Movement