About the Program
This is your opportunity to join Canada's premier MBA Co-op Program!
Our program takes your classroom education experience to the next level by integrating work terms. This hands-on approach puts your skills into practice and gain insight into the impact you will make on the business world.
Diversify your work experience and launch your career with this full-time program.
Scroll down to learn more about co-op and the structure. 

Start Date
September 2024

Length of Study
28 months (16 months in class, 12 months of paid work experience)

Work Experience
Best fit for anyone with less than 4 years of work experience

PROGRAM COSTS
$45,500 (Domestic Tuition) / $118,300 (International Tuition)
Get Pre-Assessed
Ready to to find out which program is your best opportunity?
Get pre-assessed.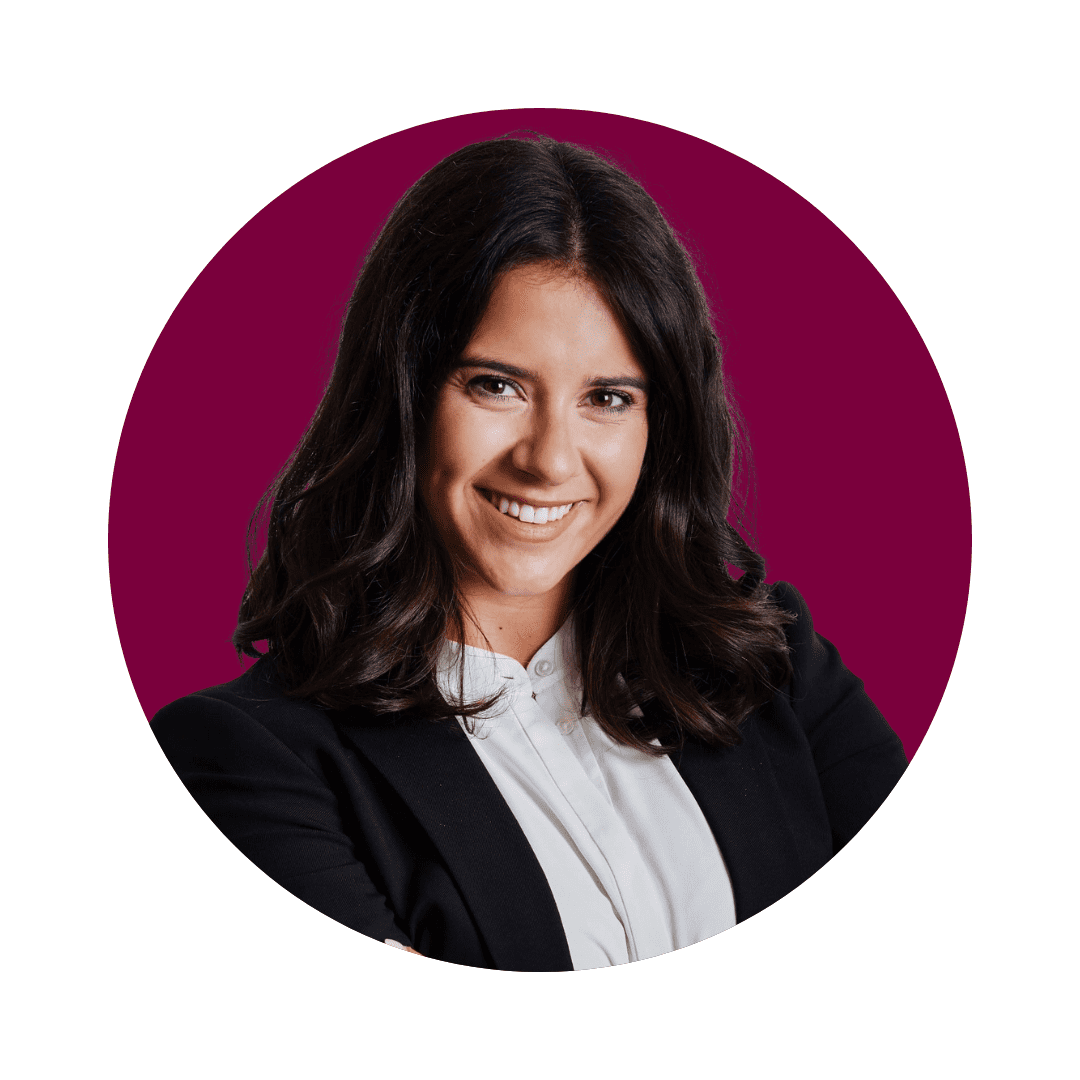 I decided to pursue a Co-op MBA to diversify my skill set and challenge myself in uncharted intellectual areas. I wanted to have the fundamental building blocks of core business courses integrated with real world experiences that the co-ops offer.
Christina Screpnechuk, Analyst, Debt Capital Markets, Scotiabank
MBA 2021
Key Stats About the MBA with Co-op Program
2
average years of work experience
14
countries represented in the most recent cohort
118
students in the most recent cohort
$44k
average annual salary over three Co-op work terms
95%
of graduates employed after 3 months
100%
of students secured work in their first work term
51%
of students identify as male
49%
of students identify as female
Go On Exchange
Prepare for a global economy by studying around the world. Our international exchange program will ensure you stand out in today's competitive job market.
Career Support
Our Career and Professional Development team is here to help you. Hosting company information sessions, mock interview nights, and one-on-one coaching sessions, we ensure you are well prepared for the job market. 
Invest in You!
Paid Co-op work terms, not only help students gain work experience, but the income significantly offsets program costs.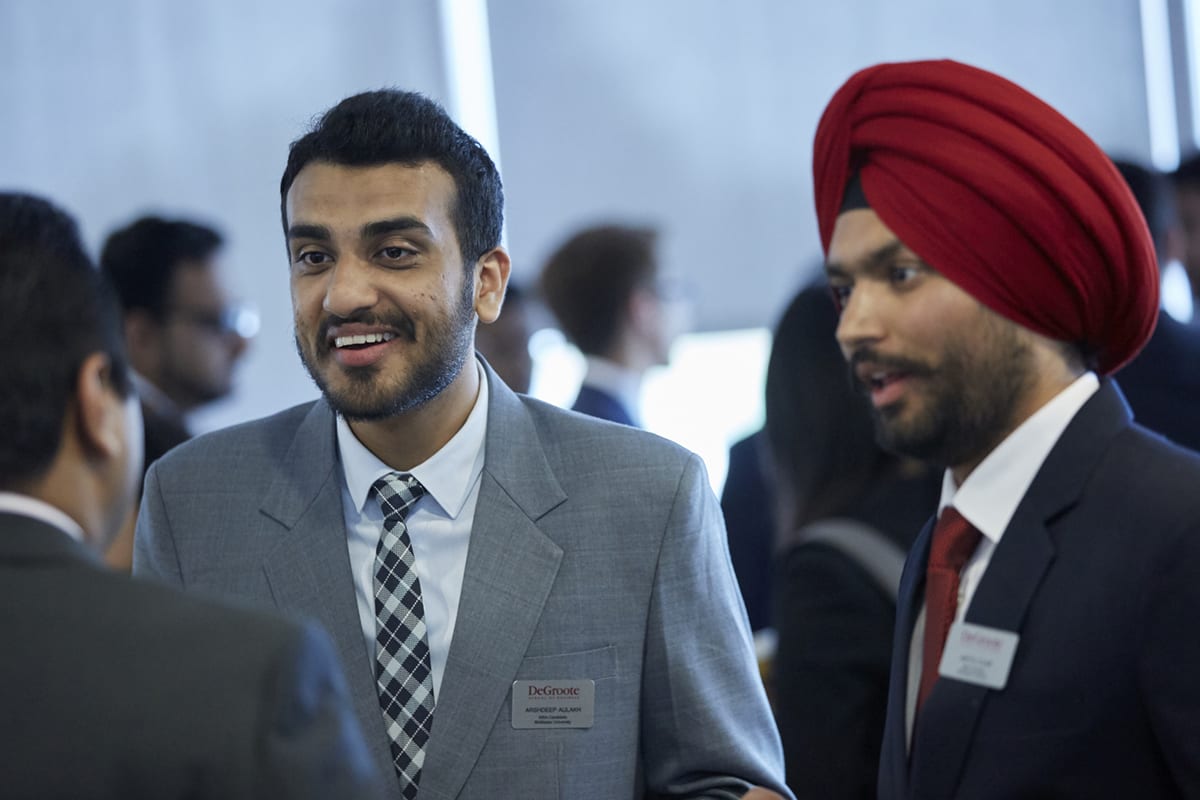 Program Details
We do our best to answer any questions you might have about this program. We understand that and appreciate how important of a decision it is to pursue an MBA. If you do not see an answer to one of your questions, please feel free to ask a question.
Is this a full-time program? 
Yes, this program is a full-time program with a focus on securing work co-op's throughout your MBA.
What is a Co-op?
A co-op, or work term, is a work integrated learning opportunity, that formally integrates a student's academic studies with quality
experiences within a workplace or practice setting.
Am I placed in my Co-op position?
We do not guarantee positions, or a placement in a specific organization. Working with our Career and Professional Development (CPD) team, a Co-op student will compete and apply for positions on their own. Every MBA with Co-op student works with CPD throughout the entire application process, which leads to a secure rate ranging between 94% and 100%. We work closely with our employer partners to ensure a large amount of Co-op positions are available from which you can apply to.
How is Co-op integrated into the curriculum?
The schedule for the MBA with Co-op program looks like the following:
Fall (September – December) – In Class
Winter (January – April) – Co-op Work Term 1
Summer (May – August) – In Class
Fall (September – December – Co-op Work Term 2
Winter (January – April) – In Class
Summer (May – August) – Co-op Work Term 3
Fall (September – December) – In Class
What are my options if I have more than five years of work experience?
Students in our MBA with Co-op program currently average between one and three years of work experience. This youth is reflected both in the classroom experience and in the type of co-op positions we are able to provide students. We encourage all applicants to consider a program based off their fit, desired learning outcomes, and networking opportunities. If you have concerns about how you would fit in the MBA program, please review our programs page and explore any of the opportunities available to you. If you still have questions, please feel free to ask us a question.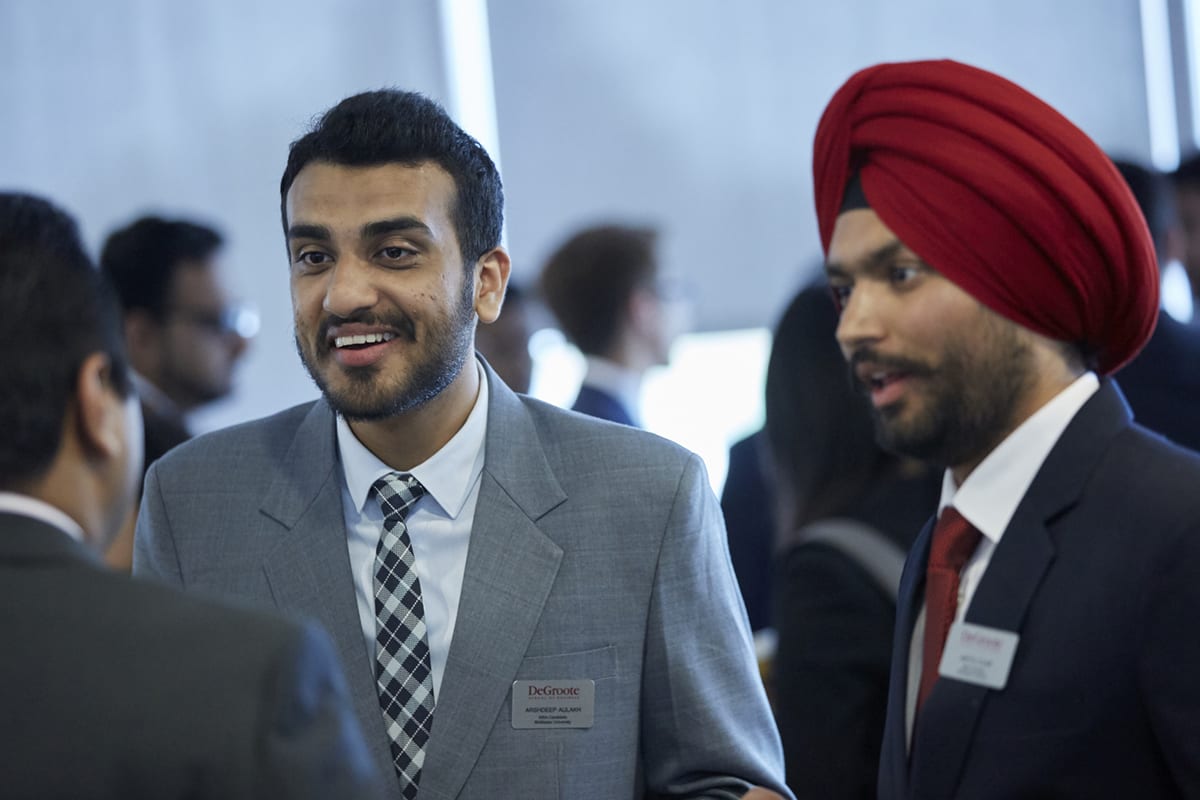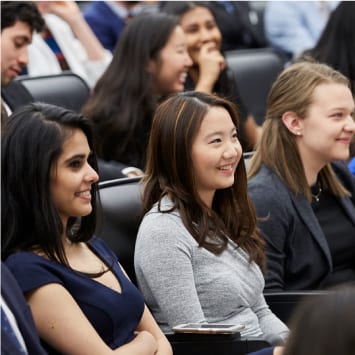 What to Expect
In your first year you will be in class or have other activities (such as networking, career advancement and some professional development activities) Monday – Friday from 8:30 am – 4:30 pm.  There may also be networking opportunities on some weekends.
Take part in a more dynamic and interactive classroom experience that integrates disciplines. Our program focuses on learning business essentials through modern integrated cases and discussion of current market topics.
Deciding on an MBA program is an important decision, and we'd like to help. Sign up for an event in your area, or make an appointment to meet us in person.
MEET US